Combination therapies for lung cancer
#WeWontRest until the breakthrough achieved in lung cancer is repeated for other cancers
Combination regimens for Non-Small Cell Lung Cancer have delivered lifesaving therapies for patients, and is being studied for other cancer types

Around 490,000 people are diagnosed with Non-Small Cell Lung Cancer (NSCLC) each year in the EU.
Only 11% of patients are expected to live beyond 5 years after diagnosis.


What is the potential breakthrough?

Combination therapies use multiple drugs with different modes of action to boost the chance of the patient's cancer being kept under control.




How will it help patients?

Combination therapies could extend the lives of patients, increase their quality of life and even offer a cure in patients where a diagnosis would currently be terminal. It is estimated that 120.000 patients with NSCLC could be saved through improved treatment.


What is the potential impact on Europe's healthcare systems?

Combination regimens could reduce the hospital-based healthcare burden by reducing the need for palliative care from oncologists, freeing up resources to diagnose and treat patients more effectively. 

What is the potential impact on societies?

With increased long-term survival, the care burden on families and friends will be reduced and more patients will be able to return to work.
Download the full IQVIA/EFPIA Pipeline Review 2021
Featured article
WeWontRest
Disease never takes a break, so neither do we. We won't rest until people around the world see a brighter tomorrow.
Read more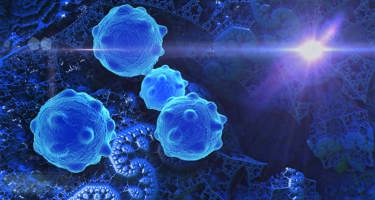 Featured article
Fighting cancer
EFPIA oncology platform
Read more