Turning science into new medicines
#MoreThanMedicine
Turning science into new medicines


The relentless search for new treatments
What should the innovative pharmaceutical industry focus its research on? Is it infectious diseases and inflammatory disorders? Or cancers and Alzheimer's disease? Or perhaps it's the thousands of rare diseases that collectively affect millions of Europeans? In fact, these are among the top priorities of researchers running clinical trials today. Their priorities reflect those of wider society and the need to deliver for the patients of tomorrow.
The pipeline of new medicines is in good health[1]. In fact, since 2017, the volume of pipeline activity has increased steadily year-on-year, with new records reached in 2021 with the resumption of clinical activity following the COVID-19 pandemic. 



Research is about #MoreThanMedicine
Medical research is the key to addressing the unmet needs of patients. But it's more than that. Research-based pharmaceutical companies are a magnet for talent, an anchor for investment, and a hub for wider life-sciences innovation. When a company invests in a city or town, it builds links with universities, creates opportunities for start-ups and service companies, and adds a creative spark that drive scientific knowledge forward. In bringing expertise and commitment to the search for new medicines, an innovative pharmaceutical company brings much #MoreThanMedicine: It sparks new jobs, growth and better health.

Clinical Trials
As well as potentially helping patients of the future with new medicines, the fruits of clinical research can also go beyond medicines. Clinical trials are beneficial for health systems and the economy. Patients have better outcomes when admitted to hospitals which have higher levels of clinical research [2] [3]. Clinical trials bring income to health systems, adding value to health systems and attracting top-class clinicians [4]. 


Case study
Case study: Patient Collaboration in research
remove add
Boehringer Ingelheim established a community advisory board (CAB) in order to collaborate with the patient community in scleroderma, a rare disease. Together, the company and the CAB designed a clinical trial for a new potential treatment. The advice from the CAB led to practical patient-focussed changes in the clinical trial design and informed how the lay summary of the trial was written. The collaboration also led to co-development of tools to help patients living with scleroderma to open medication blister packs and addressed information needs for physicians and patients. Discover more
here.
The right of being involved in health research: a worldwide right for children
Complex Clinical Trials – A decade of innovation in clinical research
Trial data transparency
Sharing clinical trial information has the potential to unlock value for patients, clinicians and medical research. Industry is leading the way in increasing transparency of ongoing and completed clinical trials [5].
Europe has a rich history in clinical research and, despite stiff global competition, has potential for future growth. 6857 trials were started globally in 2021 – 23% of these were in Europe. A strong and thriving pharmaceutical industry should be at the heart of Europe's ambitions in life sciences research.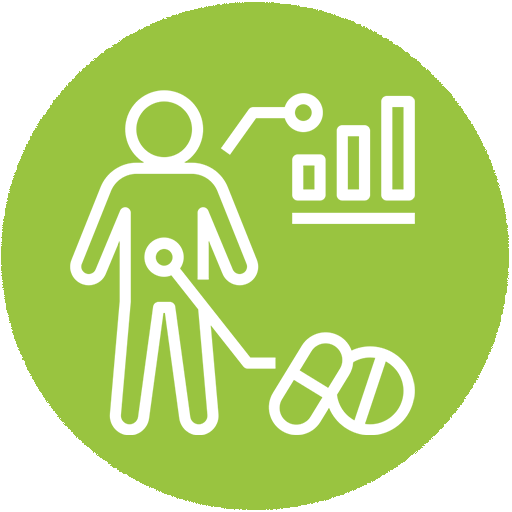 Around 7,000 clinical trials were started in 2021 in Europe, an 11% increase compared to 2017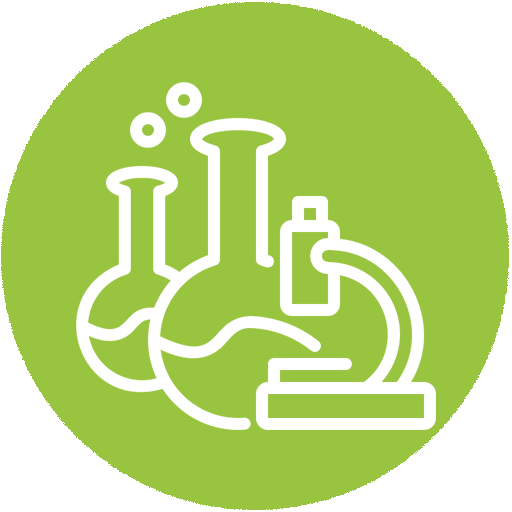 30% of the pipeline (1828) of future products under development are targeting rare diseases, half of this pipeline is outside of oncology.
EFPIA and its members believe that sharing clinical trial information is in the best interests of patients, clinicians and medical research. Industry has been leading the way with actions to increase transparency of ongoing and completed clinical trials and their results and access to participant level data.
Source: Enhancing public health through responsible Clinical Trials Data Sharing, Blog

Health Data
Data can fuel innovation in health. Sharing anonymised patient data has the potential to unlock new insights about disease leading to innovative therapies and improved patient outcomes [6].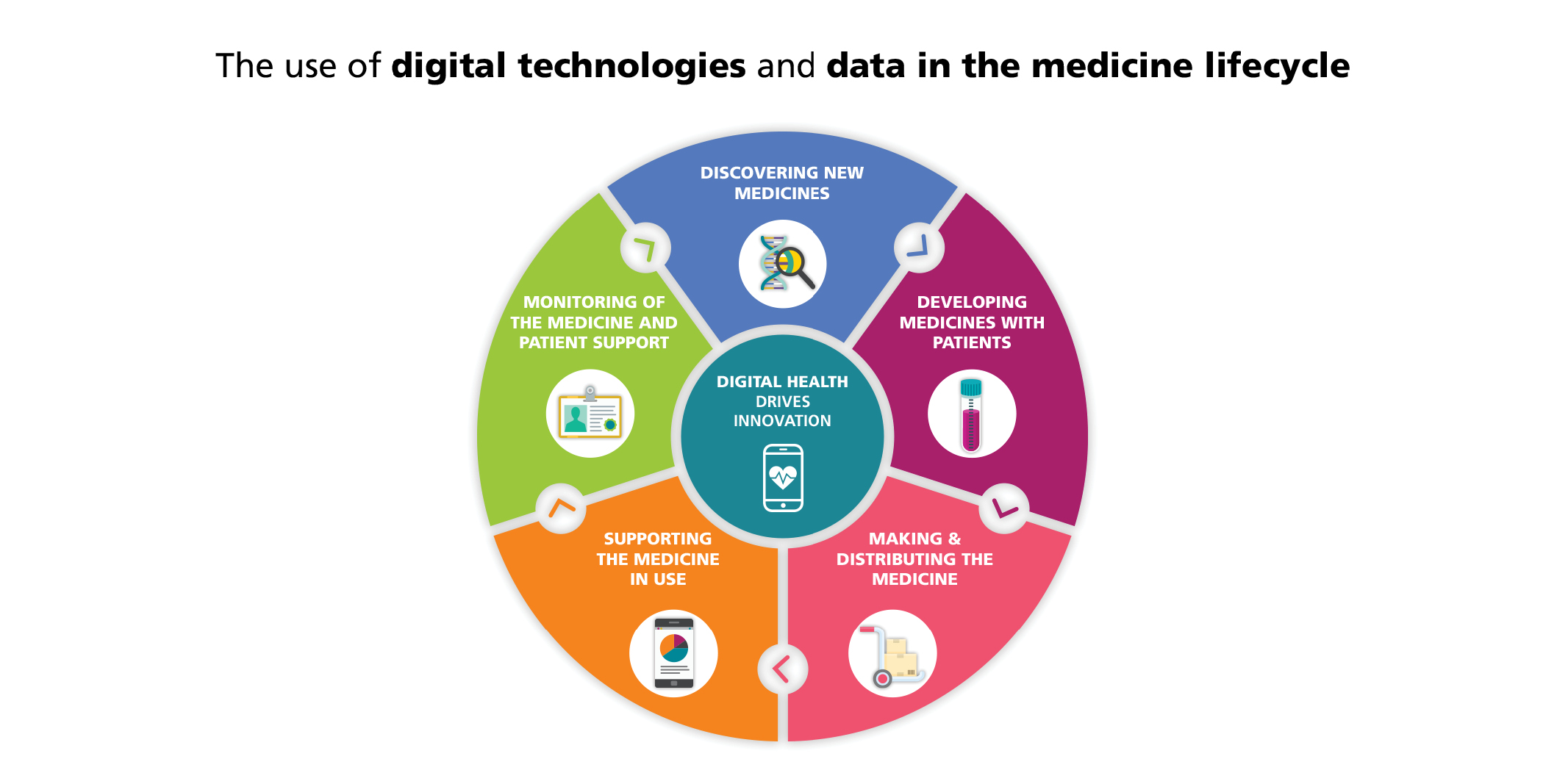 Real-world data, real impact
Pharmaceutical companies are investing in research and infrastructure to explore how real-world data can provide more insight into how the product could be appropriately used safely and effectively. For example, a post-authorisation safety study (PASS), funded by Astellas, was carried out as part of the risk management plan (RMP) to investigate a safety concern related to a medicine. Data from five electronic health databases/national health registers in four countries was used to investigate the issue and found no association with this medicine compared to another type of treatment for the same condition [7].
Industry is collaborating with others to use health data to improve how medicines are developed and used. EFPIA believes that health data can be a critical fuel to innovation and work closely with organisations such as #datasaveslives to support greater sharing of anonymised patient data to unlock new insights about diseases leading to innovative new therapies and improved patient outcomes.
Case studies
Use of real-world data to estimate the potential eligible population to a therapy
remove add
A non-interventional, retrospective analysis of an administrative data base from 3 local health care units was undertaken, supported with funding from Servier. The analysis looked at how many patients with high blood pressure are potential candidates for treatment with a triple fixed-dose combination and estimated if there is an unmet medical need among patients treated with the free combination. This data addressed the pricing and reimbursement requirements in Italy and helped to identify the patients that would benefit most from the treatment.
Perrone, V. et al. High Blood Pressure & Cardiovascular Prevention (2019) 26:399–404 DOI: 10.1007/s40292-019-00336-2
Use of real-world data to Evaluate Prescriber Awareness and Clinical Practice Decision-Making
remove add
In Europe, treatment of metastatic colorectal cancer (mCRC) with a particular therapy requires prior confirmation of RAS wild-type mutation status. These studies, sponsored by Amgen, were conducted to evaluate the use of the therapy and awareness among prescribing oncologists of the associated RAS testing requirements in clinical practice. Physician survey and medical record review demonstrated that physicians' adherence to prescribing guidelines was high over time in Europe, despite a change in indication for treatment.
Han van Krieken, J. et al. BMC Cancer. 2017 Nov 28;17(1):798 DOI: 10.1186/s12885-017-3740-4
Use of real-world data to investigate a safety concern
remove add
A post-authorisation safety study (PASS), funded by Astellas was carried out as part of the risk management plan (RMP) to investigate a safety concern for a medicine used to treat overactive bladder. A collaboration used data from five electronic health databases/national health registers in four countries to investigate the relationship between this medicine and cancer risk. The study found no association between the overactive bladder treatment and cancer occurrence compared to another type of treatment for the same condition. The analysis helped to address safety concerns using real-world data.
Phiri, K. et al. Current Medical Research and Opinion, 37:5, 867-877, DOI: 10.1080/03007995.2021.1891035
Real-world data is helping stakeholders to join the dots
remove add
The
EHDEN
project, a public-private partnership, is working to reduce the time needed to provide answers in real-world health research. The consortium is developing the required infrastructure in a federated network at scale across Europe, collaboration on research methodology, and education in an open science collaboration. The initiative is helping to
join the dots
of the European health data ecosystems.
Unlocking New Insights to Improve the Health of Patients
Digital Health and Health Data Sharing – are patients involved in innovation?

Public Private Partnership
Some challenges are so great that no one sector has all the answers. The pharmaceutical industry in Europe has been a key partner to the European Union, through EFPIA, collaborating on some of the biggest challenges in medicine through the Innovative Medicines Initiative (IMI) and the Innovative Health Initiative (IHI).

This public-private partnership model has transformed the biomedical ecosystem in Europe, helping to address clinical trial bottlenecks, make better use of health data, identify biomarkers, advance health IT systems and put patient preferences at the heart of research [9]. After more than a decade of collaborative experience, partners have built trust by working side by side, sharing samples and data, building networks that will deliver benefits long after projects are completed.

Not only will IMI and IHI improve the lives of patients, they provide a uniquely European approach to driving medical knowledge forward.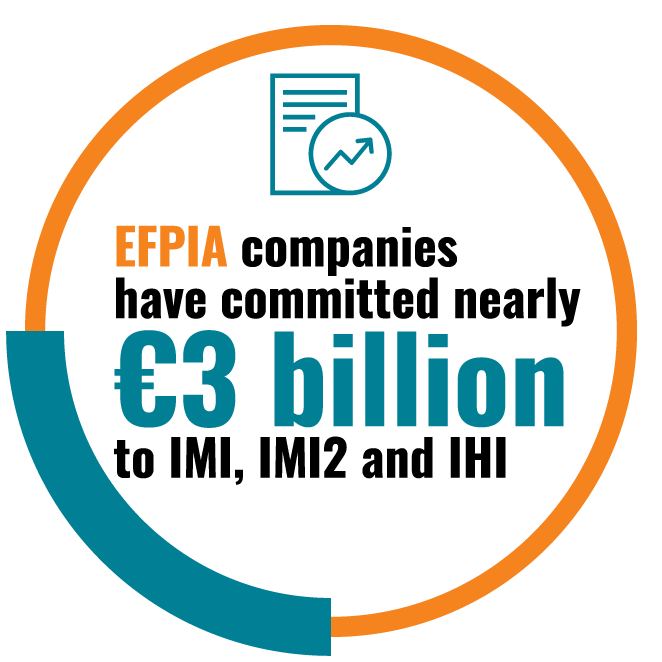 ↳ [8]

Patient Engagement
Working with patients, focusing on their needs should be at the heart of healthcare. It requires effective ethical engagement with patients and patient organisations to listen to their experience, insights and knowledge about the realities of living with different diseases. Industry is changing how it works to ensure the patient voice is central to our work at every stage of product development and beyond. This can be seen in the use of community advisory boards and patient advisory groups to guide the work of companies in everything from priority setting to clinical trial protocol design. We are also supporting patients by equipping them with the skills and knowhow required to actively engage as equal partners throughout the medical innovation ecosystem.
Co-developing tools and guidelines
Through PARADIGM, a public-private partnership co-led by the European Patients' Forum and EFPIA, patients and industry have worked together to make patient engagement more robust and impactful. The project conducted a study of the needs and perspectives of drug development stakeholders and studied the landscape to understand if and how those needs were being met. Based on the gaps that were revealed in their research, the consortium developed a set of tools and guidelines to help others integrate patient perspectives in the drug development process. The result is a complete toolbox that includes everything from tools for assessing the impact of patient engagement-related activities, guidelines on contracts, conflicts of interest, and a code of conduct.
Building capacity for patient involvement
By working with the European Patients' Forum (EPF) to develop The European Patients' Academy on Therapeutic Innovation (EUPATI), pharmaceutical companies helped to build capacity in the patient community through education and training [10]. More than 200 EUPATI Fellows have completed the Patient Expert Training Programme and 200 more are enrolled in the EUPATI Open Classroom. EUPATI provides an open-access multilingual Toolbox which has served more than 5.5 million users in 13 languages around the world.
Measuring things that patients care about - Outcome-based care
Involving patients in product development is crucial to meeting their needs, but it is just the beginning. To ensure care focuses on what matters to patients, patient-reported outcomes are increasingly being used to determine the value of health technologies and to assess the impact of interventions. The pharmaceutical industry will continue to play its part in identifying and measuring patient outcomes and preferences when testing innovations and improving care.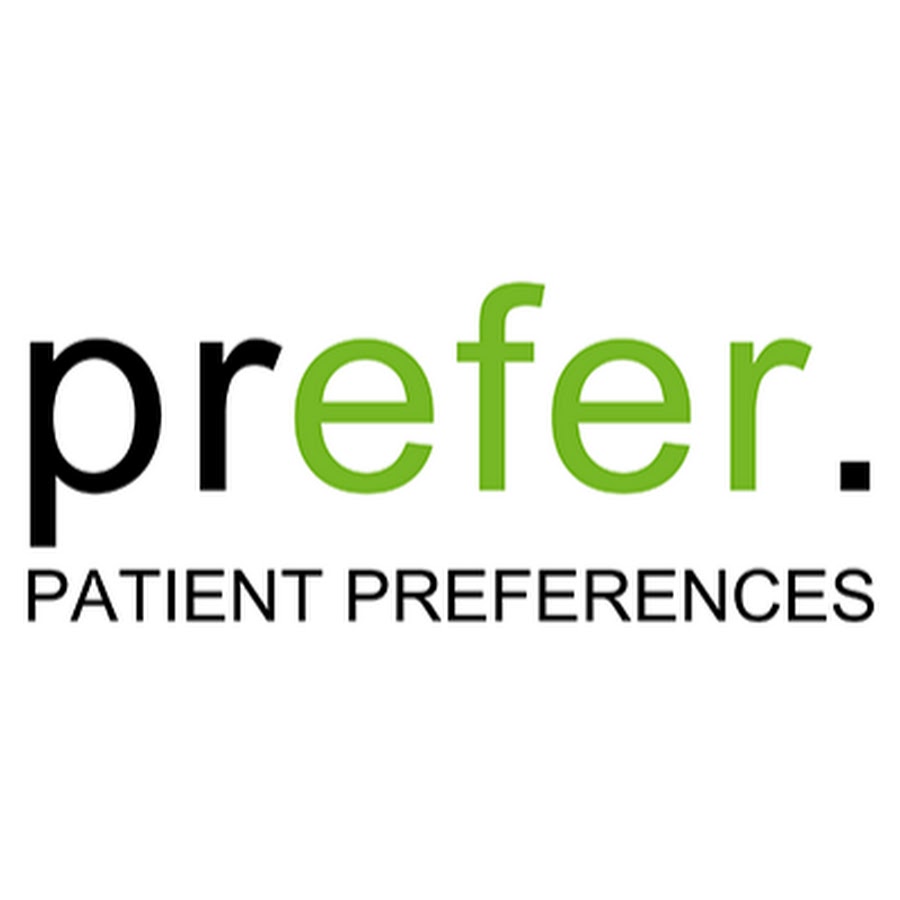 Patient preferences
Incorporating the patient voice into the medicines development process is essential to a patient-centred decision-making by industry, regulatory authorities, health technology assessment bodies and reimbursement agencies.
IMI PREFER, a public-private partnership project, established recommendations and methodologies to support the development of guidelines for stakeholders and advance best practices in patient-preference studies.


References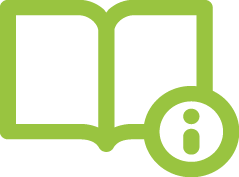 [1] https://www.efpia.eu/media/676661/iqvia_efpia-pipeline-review_final-report_public-final.pdf 
[2] Jonker L, Fisher SJ, Dagnan D. J Eval Clin Pract. 2020;26(1):203–8. https://pubmed.ncbi.nlm.nih.gov/30784152/
[3] Downing A, Morris EJ, Corrigan N, Sebag-Montefiore D, Finan PJ, Thomas JD, et al. Gut. 2017;66(1):89–96. https://gut.bmj.com/content/66/1/89
[4] Impact and Value of the NIHR Clinical Research Network 2019 (infographic summarising key findings) | NIHR
[5] https://efpia.eu/news-events/the-efpia-view/blog-articles/enhancing-public-health-through-responsible-clinical-trials-data-sharing/
[6] Unlocking New Insights to Improve the Health of Patients (efpia.eu)
[7] Phiri, K. et al. Current Medical Research and Opinion, 37:5, 867-877, DOI: 10.1080/03007995.2021.1891035
[8] Innovative Health Initiative (IHI) (efpia.eu)
[9] https://www.efpia.eu/news-events/the-efpia-view/blog-articles/the-innovative-medicines-initiative-a-partnering-machine-that-has-transformed-the-biomedical-ecosystem-in-europe/