Incentives, IP and smaller companies - Case story: Vaxeal
With over 7,000 medicines in development, new treatments will continue to change patients' lives, slowing disease progression, avoiding illness and reducing overall costs for healthcare systems. But developing a new medicine is a long, complex and risky process with no guarantees of success. Over the coming weeks, we look at a number of new medicines and the role that pharmaceutical incentives (or IP) have played in their development.

Vaxeal Holding SA is headquartered in Vevey, Switzerland, with operations in Evry and Paris, France. The company was created in 2009. It develops therapeutic vaccines in combination with immune checkpoint inhibitors for the treatment of cancers and infectious diseases.
How Vaxeal wants to change patients' lives by improving health outcomes
Over 20 million new cases of cancer are predicted by 2025, compared with the recorded 12 million in 2008. Vaxeal has pioneered the development of novel CD4+/CD8+ T-cell-based, long specific peptide (LSP) vaccines with unique Survivin and Cyclin B-1 targets, used in combination with immune checkpoint inhibitors (ICI) immunotherapies to mitigate ICI toxicity and to enhance efficacy. In the optimization of this approach, the Group has established a unique competitive position that has been validated in terms of technology, targets and mode of action.
The company aims to induce effective anti-tumour immunity in cancer patients, leading to the elimination of tumours and long-lasting protection against relapses. Vaxeal is developing game-changing immunotherapies that selectively target tumour cells, while overcoming immunosuppressive mechanisms. Therefore they have little or no toxicity to normal tissues and meet the growing need for these improved treatments.
The impact on patients, families, healthcare systems and society
Vaxeal's immunotherapies can induce robust immune responses in the broad majority of patients. Fixed combinations with immune checkpoint inhibitors help to overcome the tumour-induced immune suppression that can greatly limit the therapeutic efficacy of other immunotherapeutic cancer vaccines. The combinations address a large spectrum of cancer patients as they target tumour antigens covering almost all solid tumours. They promise better treatment options by completely shutting down cancer-dependent pathways and preventing acquired resistance and patient relapse. Initial programs have reached the pre-clinical stage in major disease segments, and clinical trials will begin in Europe in 2018. The company received a special award from the renowned Massachusetts Institute of Technology (MIT) for "its remarkable breakthrough in the field of vaccines". 
IP rights enable innovation for the cures of tomorrow
Vaxeal's cutting-edge immunotherapies are protected by several patent families. IP protection is a key issue for investors and partners. They are keen to ensure that new therapies are not close to losing their patent by the time they gain market access after more than a decade of preclinical and clinical development. Therefore patents – and potential extensions of patent protection – are key elements in linking measurable value to the company assets. As a result, Vaxeal is currently focusing on further consolidating its robust IP portfolio – despite the very high related cost and administrative workload – to further increase its commercial attractiveness and to be able to secure more funding.
Patent protection combined with Vaxeal's advanced expertise in tumour immunology, their new relevant pre-clinical animal models, and optimal vaccine combinations has led to a number of partnerships with world-renowned research and clinical institutions. For Vaxeal, strong IP protection is also crucial to finding future licensing partners. The company has already signed exclusive worldwide license agreements for the protection of selected technology and products with the French Commissariat à l'Energie Atomique (CEA).
To date, therapeutic vaccines and immunotherapies have no formal designation as Advanced Therapy Medicinal Products (ATMP), but EMA regulatory fast track and special protocol assessment are expected to apply to each Vaxeal development product (similar FDA benefits in the USA are also being evaluated). The accompanying free scientific advice and evaluation at no or reduced cost is important for Vaxeal. It helps to improve the company's attractiveness and value for investors and partners. A paediatric investigational plan (PIP) will be looked at to support the extension of future market exclusivity along with a potential supplementary protection certificate.
High interest in EU pharmaceutical incentives
Vaxeal would like to benefit from incentives related to the formal designation as an SME and plans to formally apply for this status as soon as its resources allow. Until the company is granted formal SME status, its access to EU grant systems is very difficult or impossible as the majority of the incentives are specifically for SMEs. The company therefore currently focuses on private investors. Conditional grant approvals from EU institutions with fewer regulations and administrative effort would greatly help Vaxeal and comparable SMEs, the company reports. Any grant received makes it easier for small enterprises to gain trust and follow-on investments.
IP incentives support continued innovation for the benefit of patients
Vaxeal has completed pre-clinical studies of its first product, the SVX-1 (Survivin Immunotherapy-1) combination immunotherapy, and has demonstrated efficacy with no toxicity in multiple animal and in vitro/ex vivo human cancer models. Further, pre-clinical data suggests unprecedented memory responses and protection from cancer relapse, thereby indicating the potential for an effective cancer immunotherapy at affordable cost. In 16 clinical phase I and II trials, in which Vaxeal executive staff participated, their vaccines were found to be safe, well tolerated and showed promising clinical efficacy in patients.
Vaxeal will continue to pursue its clinical development, to bring this novel therapy to patients and increase the company's attractiveness and value, which in turn enables further investment in biomedical and clinical innovation. Vaxeal started the Chemical and Manufacturing Control (CMC), an indispensable basis for later approvals, in 2017. By the end of 2018, the company plans to complete the clinical phase I/II studies of SVX-1 immunotherapy in humans, to show the new treatment's safety and immunological profile. By Q4 2020 they also plan to complete the clinical phase I/II of another immunotherapy called CBX-1 (Cyclin B1 immunotherapy). The goal is to bring both products to market through exclusive out-licensing or trade sale. By 2022, Vaxeal will thus have completed two clinical proof-of-concept programs with two major cancer targets in four indications. If successful, cancer patients can hope to benefit from this novel therapy that trains their immune system to fight the disease.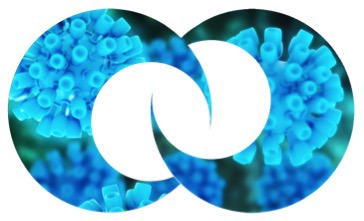 2009: Incorporation of Vaxeal

2010: Agreements with R&D strategic partners (INSERM; AP-HP; CEA);

2010: Exclusive and worldwide license agreements with strategic partners (CEA; UNIL);

2010: First investment round yields €12 million;

2010: Second generation immunotherapy treatment, with improved efficacy, while avoiding many of the adverse side effects of the first generation treatments;

2013: Second investment round yields €12 million;

2015: Vaxeal completes all SVX-1 pre-clinical studies, in line with industry standards and at level to commence first-in-man studies;

2016: Consolidation of patent protection;

2016: Strategic development and manufacturing partners (ALMAC; AVECIA; TRILINK);

2016: Validation of SVX-1 manufacturing process; safe and relatively easy to manufacture as compared to "biological vaccines" created from living organisms.

2017:

Third investment round yields €38 million;

Start of Chemical and Manufacturing Control (CMC) for SVX-1 (cGMP manufacturing, pharmaco-toxicological studies, stability studies, etc.);

Completion of all CBX-1 pre-clinical studies, in line with industry standards and at level to commence first-in-man studies;

EMA regulatory fast track and special protocol assessment are expected to apply to each product.