Antimicrobial Stewardship: Our contribution to #KeepAntibioticsWorking (Guest blog)
A guest blog by Claudie Charbonneau, Senior Director, Patient & Health Impact and Infectious Diseases Global Team Lead at Pfizer
Antimicrobial (or antibiotic) stewardship (AMS) is a key component of a multifaceted approach to slowing the emergence of antimicrobial resistance (AMR). Antimicrobial stewardship programmes (ASPs) are designed to ensure that patients receive the right antibiotic at the right dose and for the right duration. This strengthens infection prevention and control while minimising adverse events and unnecessary use of antibiotics. The main goals of ASPs are to improve patient outcomes, increase patient safety, reduce the emergence of resistance and optimise healthcare costs.


The core mission of the pharmaceutical industry is to bring innovative therapies to patients that significantly improve their lives. At the same time, we are addressing AMR through a comprehensive approach, partnering with stakeholders on several initiative and actions. It is in everybody's interest to keep existing antibiotics working and ensure new treatments are effective against resistant bacteria.


From a Pfizer's perspective, we have made significant investments in infectious disease research and development, including preventive vaccines. Additionally, we promote stewardship through a variety of channels including: education and training for healthcare professionals (HCPs), public awareness-raising initiatives both online and offline, supporting local stewardship development through unrestricted grants, partnering with hospitals and governments to make their resistance data available to their physicians, and collecting and providing resistance information in areas where it is otherwise unavailable.


Partnerships on Education and Awareness-Raising


To provide an example from the long list of current stewardship initiatives, Pfizer supported the launch of the Massive Open Online Course (MOOC) on antimicrobial stewardship in partnership with the British Society for Antimicrobial Chemotherapy (BSAC) and the University of Dundee. This course helps healthcare professionals understand and address the global threat of antimicrobial resistance, focusing on how to responsibly use high-quality antibiotics safely in everyday practice. Materials have been translated into multiple languages. We have also supported the development of an interactive eBook titled Antimicrobial Stewardship: From Principles to Practice, providing an open access educational resource to help healthcare professionals learn about developing, implementing and measuring stewardship programmes.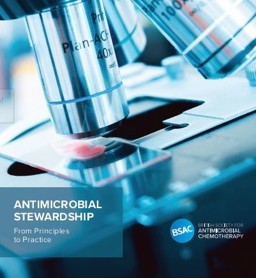 Additionally, to promote multi-professional collaboration and education about serious hospital infection management, Pfizer sponsors the IDEAL (Infezioni Difficili in Ospedale) stewardship programme in Italy. This multi-faceted, long-term project helps hospitals and healthcare professionals start or improve their antimicrobial stewardship initiatives. Approximately 7000 infectious disease specialists, hospital pharmacists and other health care professionals have been involved so far.


Stewardship must not be limited to healthcare professionals. This is why we have several initiatives to spread information about the threat of AMR to the broader population and improve awareness, appropriate use of antimicrobials and adherence to treatment. 


For instance, Pfizer is a sponsor of an exhibition at the Science Museum in London about the dangers of antimicrobial resistance (AMR). "Superbugs: The Fight for Our Lives" looks at the superbugs that threaten our lives and shines a light on the scientific research working to slow their progression and impact.
Evidence Generation – The role of AMR surveillance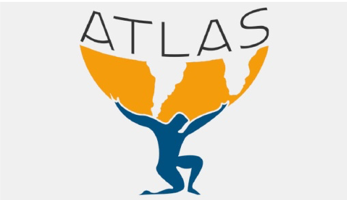 An important enabler of stewardship is surveillance, i.e. the ability to identify and track antimicrobial resistance occurrence and trends. This not only allows to evaluate the effectiveness of ASPs, but it also enables public health officials to identify new emerging AMR problems and choose appropriate antibiotic therapies for patients. 
Several of these surveillance programmes are supported by EFPIA member companies: notable examples are GSK's Surveillance of Antibiotic Resistance (SOAR), currently running in 30 countries, and MSD's SMART database [1].  

Pfizer sponsors a global antimicrobial surveillance programme called ATLAS (Antimicrobial Testing Leadership and Surveillance), which has generated 14 years of continuous global bacterial susceptibility data against a selected group of important antibiotics. It includes source information from more than 760 sites across 73 countries. Since 2004, publicly reported findings from these surveillance programmes are available through more than 50 published journal articles and over 750 medical congress presentations. Access to the surveillance data is available to all interested parties via a website and mobile application, and is free of charge.


Conclusions
These few examples show the commitment of the pharmaceutical industry to playing an important role not only in developing new treatments and vaccines, but also to ensure our products are used appropriately. At the same time, we are aware that no company or industry sector can succeed alone. It is crucial to continue close collaboration with governments, public health authorities, patient advocacy groups, academia and healthcare professionals and implement concrete actions to address the growing global health treat of AMR.

[1] For more information, read our EFPIA guest blog on surveillance systems here.