SMA Awareness month - Why #WeWontRest (Guest blog)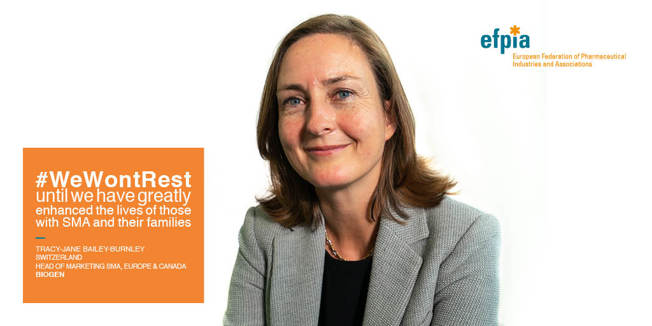 We won't rest until Biogen has greatly enhanced the lives of those with SMA and their families. We are conducting research, removing barriers to treatment, and providing education and support programs that drive early diagnosis and enhance the standard of SMA care.
Inspired by those that live with SMA, we approach these challenges with passion, grit, and commitment. We are determined to alter and improve the management of this devastating disease.
We won't rest until all of the outstanding unmet need across the spectrum of SMA disease is addressed and the full impact of treatment is fully understood .
We are committed to work closely with people who live with SMA and those who care for them. We want to understand what really matters to patients to find the right outcome measures for treatment.
We are inspired by the stories of the difference treatment has made for people who live with SMA and their families. The SMA community waited so long for treatment - but this is just the beginning. We won't rest until we have done everything possible to improve the lives of people living with SMA.