EFPIA and CPIA Joint China/EU Pharmaceutical Industry Forum to Explore New Frontiers in Pharmaceutical Regulation
The sixth joint EFPIA and CPIA (Chinese Pharmaceutical Industry Association) China/EU Pharmaceutical Industry Forum took place on Wednesday, 8 May 2019, in Hangzhou, China.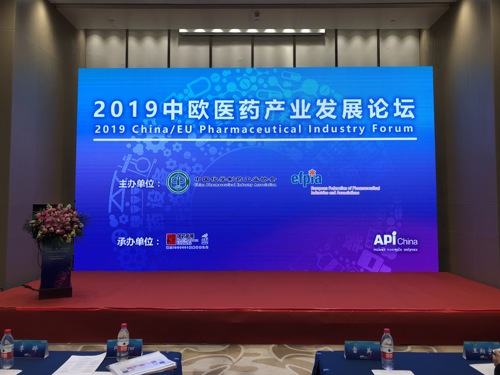 Its aim is to showcase major developments in four key pharmaceutical policy areas: pharmaceuticals in the environment (PIE); pricing & reimbursement; compliance; and the uptake of the Chinese National Medical Products Administration (NMPA) into the International Council on Harmonisation of Technical Requirements for Registration of Pharmaceuticals for Human Use (ICH).


Delegates received comprehensive information of the NMPA ICH office and the new pharmaceutical policies of China in the ICH. EFPIA also gave an overview of ICH with specific focus on training in implementation of ICH guidelines and participation of national industry association in ICH. Furthermore the EU Chamber of Commerce in China described efforts in facilitating ICH work in China.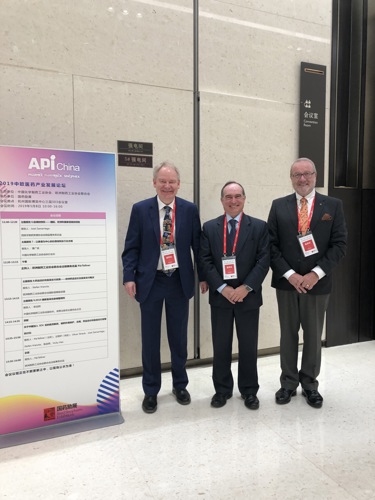 3 of the European presenters (from left to right): Pär Tellner (EFPIA), José Zamarriego (Farmaindustria) and Jurg Oliver Straub (PIE Task Force, EFPIA)
There was a chance to gain further insight into the European pharmaceutical industry's approach to Pharmaceuticals in the Environment (PIE). Delegates also received comprehensive information on the industry's Eco-Pharmaco-Stewardship (EPS) lifecycle approach, the objective of which is to provide knowledge and data that enable assessments of the sustainability of pharmaceuticals.


Farmaindustria, the Spanish industry association for the pharmaceutical industry provided insights into Spanish pharma self-regulation and outlined its benefits for the local industry. Based on the IFPMA Code of Practice and the EFPIA Code, Farmaindustria explained its experiences from applying self-regulation in practice. CPIA then talked about patient-centric ethics and industry compliance in China.


Finally EFPIA gave an overview of pricing & reimbursement in Europe, while CPIA presented a forecast of the adjustment of China's National Reimbursement Drug List (NRDL).

ABOUT US
EFPIA
The European Federation of Pharmaceutical Industries and Associations (EFPIA) represents the pharmaceutical industry operating in Europe. Through its direct membership of 36 national associations and 40 leading pharmaceutical companies, EFPIA's mission is to create a collaborative environment that enables our members to innovate, discover, develop and deliver new therapies and vaccines for people across Europe, as well as contribute to the European economy. Our vision is for a healthier future for Europe. A future based on prevention, innovation, access to new treatments and better outcomes for patients. www.efpia.eu
CPIA
China Pharmaceutical Industry Association (CPIA) was founded under the approval of the Ministry of Civil Affairs in September 1988 as a nationwide social organisation with legal person status. Its competent authority is the State-owned Assets Supervision and Administration Commission of the State Council. CPIA now has 10 departments and 15 specialised committees. Its 360 member organisations mainly include major enterprises of different ownership structures engaged in pharmaceutical manufacturing, local pharmaceutical associations, institutes of pharmaceutical research or design, higher education institutes, and secondary vocational schools. www.cpia.org.cn/englist/