Putting our finger on the pulse of cancer inequalities
Europe's success in fighting cancer can be a blueprint for EU action on protecting health. Through Europe's Beating Cancer Plan and the Cancer Mission, we are at a pivotal moment in shaping the future of cancer control.
Central to this welcome and ambitious work is a commitment to tackle inequalities across the cancer continuum. Cancer is a societal issue, affecting people in the prime of their lives as well as their social networks. However, it does not affect everyone in the same way. Our risk of developing cancer, the probability of timely diagnosis and intervention, and our chances of survival, can depend on where we live.
At the European Health Forum in Gastein 2022, this issue was the focus of a session organised by the European Cancer Organisation, the European Cancer Patient Coalition, and the EFPIA Oncology Platform.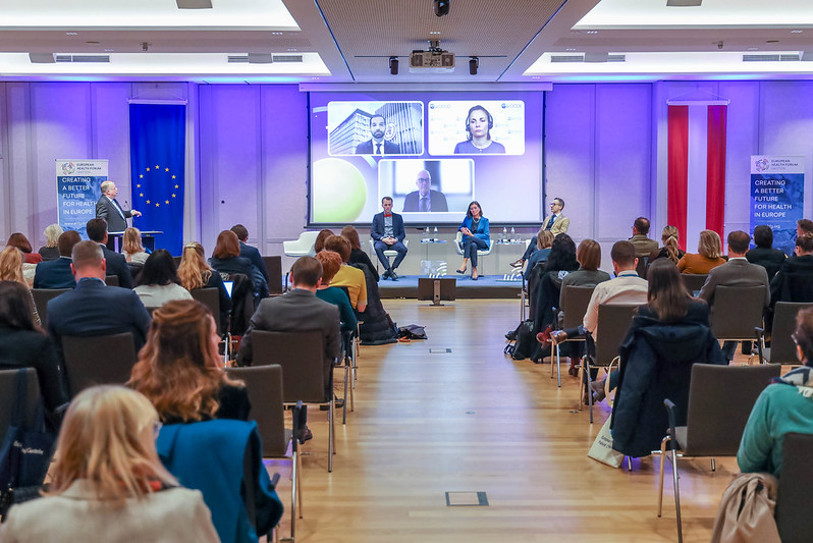 Speakers offered a stark reminder of the reality of cancer inequalities between and within Member States. A woman with breast cancer in Sweden is more likely to survive than a woman in Lithuania; HPV vaccination rates in Malta dwarf those in Bulgaria. Screening, diagnosis and access to innovative therapies all vary from region to region and from country to country.
This is unethical, unfair and above all unacceptable. It goes against the founding values of the European Union and the basic principle of solidarity. Citizens know instinctively that this is wrong.
In addition to the ethical reasons for getting a grip on inequality, there are sound economic arguments for investing in cancer control for all. Cancer affects one in every two European citizens[1], and is responsible for one in every four deaths. In financial terms, these individual tragedies imply lost productivity (themselves and their informal caregivers) and higher spending on health and welfare. Countries or regions using the most advanced health technologies to achieve the best health outcomes can enjoy economic benefits. Conversely, those on the other side of the inequality gap may fall behind economically.
The case for tackling cancer inequalities is justified by hard evidence.  That is why we were pleased to see the EU institutions prioritise this issue by developing the European Cancer Inequalities Registry. By tracking inequality indicators, the Registry can help to drive delivery of the Beating Cancer Plan. This reflects the spirit of a previous session we organised at Gastein: what gets measured, gets done. After all, without implementation, a plan is just a plan.
A complementary tracking tool
Stakeholders are ready to play an active role in supporting the delivery of the Plan and the Cancer Mission. We have demonstrated a willingness to offer concrete ways of ensuring ambition is translated into action. In the field of cancer inequalities alone, stakeholders have consistently added their voices to calls for a cancer plan that puts equal access at its centre, as well as investing time and expertise in solutions-focused policy recommendations on achieving fairer cancer care.
We see scope to complement the Inequalities Registry by tracking a wider range of data and ensuring that these are presented to the public in a way that is easy to understand. We see the Pulse as an empowerment tool for European citizens and relevant pressure groups to advocate on the gaps identified by the tool.
To do this, the European Cancer Organisation and the EFPIA Oncology Platform, working with the Swedish Institute of Health Economics, have developed the European Cancer Pulse. This new tool will be launched on 16 November. It will be public-facing, evidence-based and dynamic – the dashboard of indicators will be updated as new data becomes available.  
We view the European Cancer Pulse as a means of delivering accountability and positive encouragement that drives change. The goal is not to judge or embarrass underperforming health systems; it is to provide a rich source of evidence that guides the future. We want to chart progress – to celebrate it – and to provide a basis on which to target improvement initiatives.
It can be done
We are under no illusions: overcoming cancer inequalities is a complex task. However, we firmly believe that it is achievable if the Europe Beating Cancer Plan is implemented with energy and ambition. With true multi-stakeholder collaboration and close monitoring of a broad set of indicators, we can accelerate progress towards the Mission on Cancer's goal of improving the lives of 3 million people by 2030.
There is no time to waste. Our shared success in fighting cancer inequalities will shape the lives of millions. More than that, it promises to have a profound impact on the trajectory of European health policy for a generation.
[1] https://ec.europa.eu/commission/presscorner/detail/en/ip_22_5562